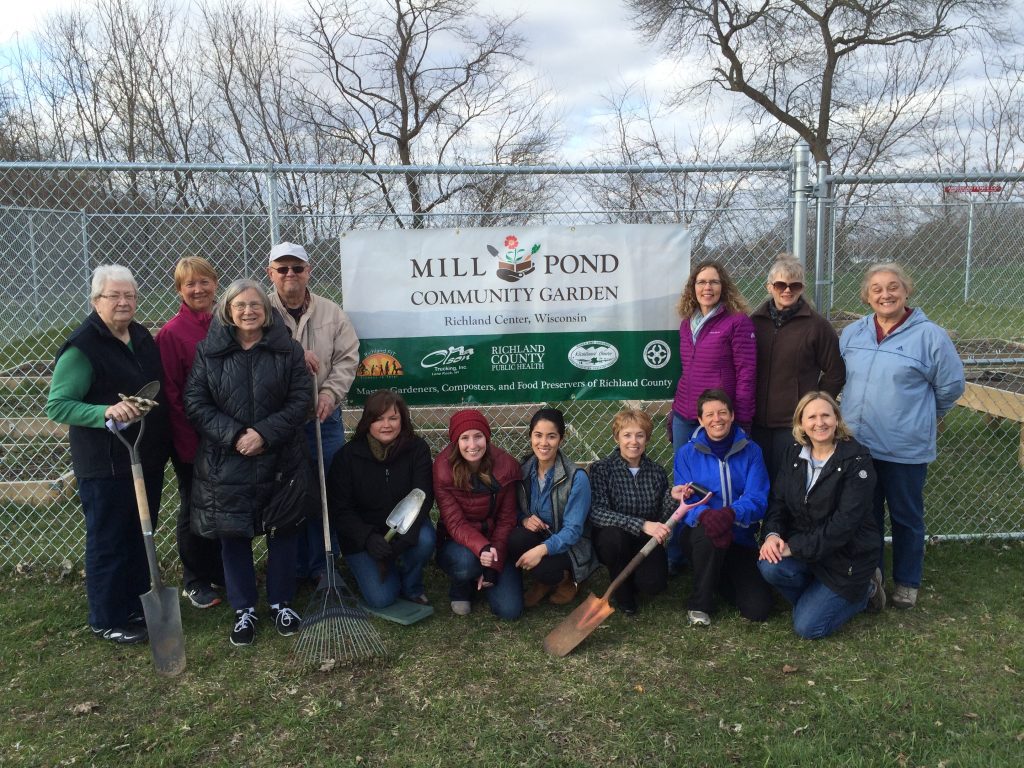 For plot rental, please see our community partner, Richland Center Parks and Grounds department. Only $10 to rent a plot.
Thank you for your interest in being a member of the Richland Center Mill Pond Community Garden. If this is your first year at the garden, we want to give you some information on what to expect.
The mission of the Richland Center Community Garden is to improve health and nutrition through growing one's own food, increasing accessibility of fruits and vegetables and strengthening our community.
The garden location is on West Seminary Street on the grass near where the old community center was located.
There are 10 raised garden beds that are 4 foot x 8 foot x 10 inches high
There are 2 standing bed that are 2 foot x 4 foot and on legs to make it 36 inches high
There are 2 ADA bed that are 2 foot x 4 foot  and on legs to make it 24 inches high
Reservations are taken on a first come first served basis with the $10 fee per household attached.
Gardeners are required to attend the garden orientation session and abide by all rules and regulations of the garden.
If you have any questions or concerns please contact 608-649-5968.